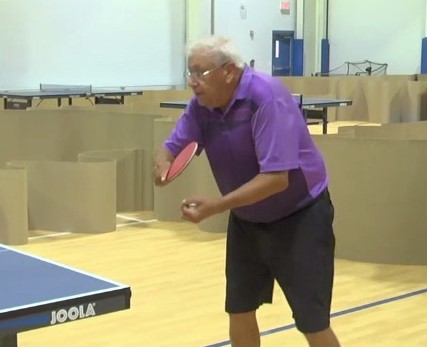 2022 Sunshine State Games Updates and Registration Information – 04/07/22
Registration continues for a majority of sports in the 2022 Sunshine State Games, presented by Amazon. The 2022 calendar features 25 sports, with multi-sport Festivals held in four Florida communities and 22 facilities statewide hosting the events. Events run throughout the months of May and June.
For competition and registration information, athletes can check the individual sports pages on this Sunshine State Games website, or find the "Register Now," button on the top right corner of the page.
Now in its 43rd year of providing amateur sports opportunities to Florida athletes of all ages, the Sunshine State Games has been used as a stepping-stone to national and international competitions by many Florida athletes.
For the 2022 Games, multi-sport festivals will be held in four Florida locations, Alachua, Broward, Clay and Polk counties. Alachua, Broward and Polk counties have long histories of hosting Sunshine State Games events, while Clay County is now in its second year of hosting events in Northeast Florida.
Info Athletes "Need To Know"
As the Games continue to draw near, weekly updates like this will be sent out to registered athletes and prospective athletes with updates, from the more than 20 sports. In the "need to know," category for this week, please make note of the following….
Polk County Festival Welcomes Water Skiing
Water Skiing has been added to the 2022 SSG Calendar of Events. Slalom Water Skiing will be held, Saturday, June 11, at Lake Grew at Action Water Sports, located at 1251 Holy Cow Road, in Polk City. The competition is open to age groups beginning at 10-11 years old for boys and girls and advances all the way up to an adult 85+ division for men and women. Find out more about the event at www.sunshinestategames.com/water-ski
Orange Park High School is New Location for Baton Twirling in the Clay County Festival
Baton Twirling, scheduled for Saturday, June 11, in the Clay County Festival, has changed locations. The event will now be held at Orange Park High School, located at 2300 Kingsley Avenue, in Orange Park. Find out more about the event at www.sunshinestatemgames.com/baton-twirling-2
Different SSG Sports Have Different Registration Systems
The majority of the 2022 Sunshine State Games sports are connected with the Fusesport Registration system. For athletes who have competed in the events in Fuse Sports, you already have an account in place.
The following sports use the Fusesport Registration System: Archery, Artistic Swimming, Baton Twirling, Bowling, Canoe/Kayak, Fencing, Golf, Judo, Pickleball, Softball, Sport Shooting, Table Tennis, Taekwondo. Ultimate and Water Polo.
For those wishing to register for Artistic Roller-Skating, Disc Golf, Figure Skating, Powerlifting, Swimming or Track and Field, please visit the individual sport page, listed under the Sports Tab.
Artistic Swimming to be held in a Different Location than 2021
The 2022 Artistic Swimming Championships will be held at the Gandy Pool, in Lakeland, as part of the Polk County Festival, June 3-5. Gandy Pool is located south of downtown Lakeland at 404 Imperial Boulevard. This is a change from the 2021 location in Gainesville and the Alachua County Festival. Find out more about the event at www.sunshinestategames.com/artistic-swimming
Who's Registered to Compete in the 2022 Sunshine State Games
Finally, with registrations coming in, we'll take a look at "Who's Registered to Compete in the 2022 Sunshine State Games, presented by Amazon." This week finds veteran Table Tennis player, Alan Millett, from Ocala (pictured above at right).
Millett is registered to compete in the Under 1875 RR Singles competition, the weekend of June 18-19, at the Simpson Park Community Center, in Lakeland. Besides his Sunshine State Games experience over the years, Millett has competed in the Florida Senior Games since 1999, when he won his first gold medal in Men's Singles in the 50-54 age group. In 2018, Millett won a Men's Singles gold medal in the 70-74 age group and teamed with Michael Rusaw to win a 70-74 age group Men's Doubles gold medal in 2019. He is also scheduled to compete in the 2022 National Senior Games, in Fort Lauderdale, in May. He is registered to play Men's Singles, Men's Doubles and Mixed Doubles.
The Sunshine State Games, presented by Amazon, are an annual presentation of the Florida Sports Foundation, the official sports promotion and development organization of the State of Florida. The Games are held in conjunction with local partners that include, Central Florida's Polk County Sports Marketing, Clay County Tourism, the Gainesville Sports Commission and Visit Lauderdale. Now in its 43rd year, the Sunshine State Games are the longest continually-running State Games in the U.S.