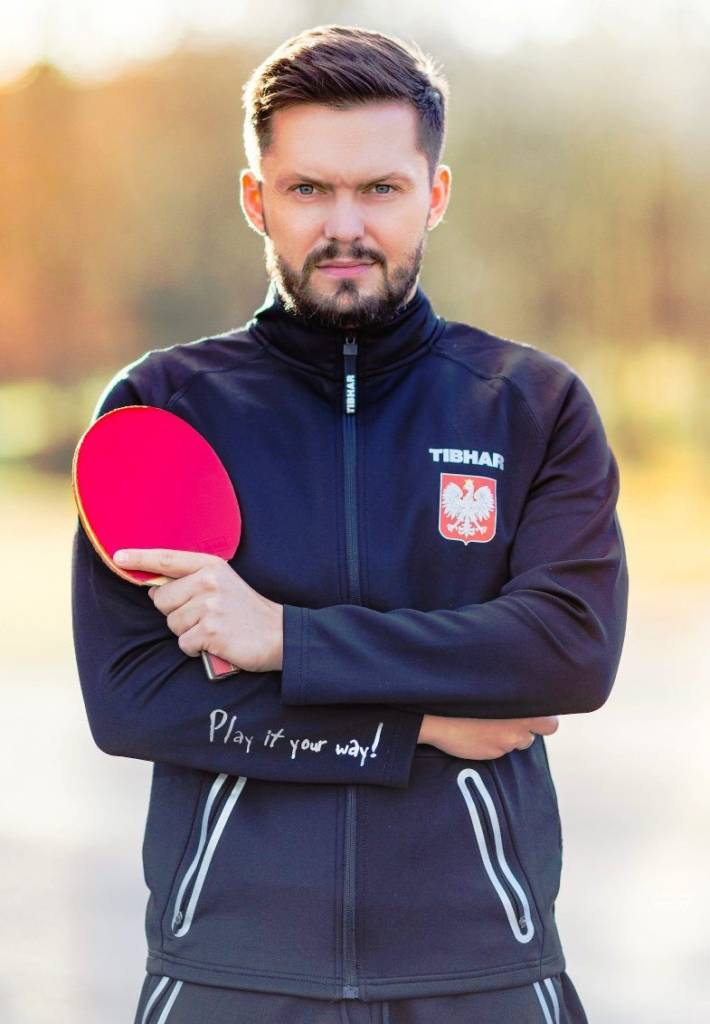 Just off North Florida Avenue, one of the main thoroughfares leading into Downtown Lakeland, sits the Simpson Park Community Center.
Upon entering the building, visitors are greeted by photos of Lakeland area athletes who have advanced to a grander stage in collegiate and professional athletics.
Due to the efforts of the Lakeland Table Tennis Club, the community center regularly hosts the top table tennis players in the state. The weekend of February 25-26, the Lakeland Table Tennis Club and Simpson Park Community Center will host one of the top table tennis players in the world.
Daniel Gorak (pictured at right), currently a resident of Tampa, will be playing in the Florida Orange Blossom Winter USATT Open, February 26 at the Simpson Park Community Center.
A native of Poland, Gorak has represented the Polish Table Tennis national team for 22 years competing in the World Championships, European Championships and the 2016 Olympic Games. He became an individual Junior European Champion at age 18, signifying the beginning of his fast-growing sports career.
According to Brad Woodington, the President and Tournament Director for the Lakeland Table Tennis Association, believes that Gorak is the highest rated athlete to participant in one of the over 110 USATT sanctioned tournaments held in Lakeland, dating back to 2002.
Gorak will be competing in the Championship Singles Event, which will begin at 9:00 a.m. on Saturday, February 26, 2022. He is one of 11 players competing with a rating over 2000. Gorak's current rating is over 2700, while the next highest rated player is just over 2300.
The general public is invited to attend with no admission charge. Over 100 Table Tennis athletes from around the state have registered to compete at the nationally sanctioned tournament.
Additional information about the tournament and Lakeland Table Tennis is available at the official website link: https://floridatt.com/lakelandtt. The 2022 Sunshine State Games Table Tennis Championships will be held at the Simpson Park Community Center, June 17-18, as part of the Polk County Festival. Visit www.sunshinestategames.com/table-tennis for more information about the 2022 Sunshine State Games.