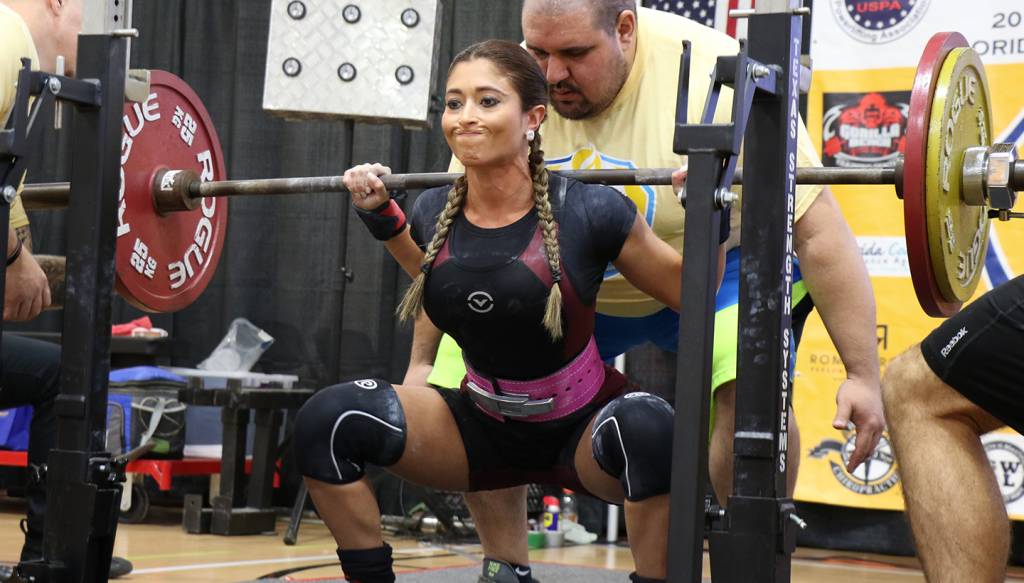 TALLAHASSEE, Fla. – While the official start of summer was last Friday, the Sunshine State Games have been going full throttle all month long, hosting 14 of its 17 events in the month of June throughout the state of Florida.  This weekend, SSG will close out the fifth and final weekend of June competition with its last three events, Badminton, Ninja Challenge, and Powerlifting.
Feats of strength and endurance will be tested on Saturday at the Morningside Recreation Complex in Clearwater as powerlifters will attempt to lift extreme weights on the iron bars.  Partnering with the Gorilla Bench Training Center and state director Richard Ficca, the Sunshine State Games will see 50+ lifters battle it out in a variety of events, including full power, bench, deadlift, push pull, raw, classic raw, and single ply.  The competition kicks off at 9:00 a.m. and welcomes fans, families, and spectators.  This event is free and open to the public.
In Miami Lakes, shuttlecocks will be buzzing and slicing through the air at Shula's Athletic Club for the two-day SSG Badminton Championships.  The USA Badminton affiliated event features singles, doubles, and combined doubles action in 44 separate categories. A listing of all the participants in this year's SSG Badminton Championships can be accessed by clicking here.
Popularized by the show American Ninja Warrior, extreme obstacle courses have become one of America's newest sports, and with "Ninja Gyms" opening up all around the country, entire families are discovering a new favorite thing to do. As a part of this national movement, the Sunshine State Games has added Ninja Challenge to its 2018-19 schedule as enthusiasts throughout the state will attempt the obstacles at the Ninja Lounge at Dezerland Park in North Miami on Saturday, June 29 starting at 11 a.m. The day-long event has one goal: overcome as many obstacles on the course as possible and get a point for every obstacle that you defeat.
Whoever has the most points in the least amount of time will be the respective winner in their age group. With obstacles from the show, custom obstacles created by local ninjas, and a sporting community that is second to none, the Obstacle Onslaught 3 competition at the Ninja Lounge will challenge each participant.
"This is an exciting partnership to host here in North Miami," said Ninja Challenge state director Joseph Rosello. "We look forward to having athletes of all ages and skill-sets giving it their best and trying something new and exciting!"
For more information on each of this weekend's event, click the sport's respective link below:
Badminton
Ninja Challenge
Powerlifting
Check back in with SunshineStateGames.com for a post-event recap and results for those events.
About the Sunshine State Games
The 40th Sunshine State Games are presented annually by the Florida Sports Foundation (FSF), the state's lead sports promotion and development organization, and a division of Enterprise Florida, Inc.  The Foundation works in conjunction with a variety of local sports industry partners to present the different competitions.  The Sunshine State Games, an annual amateur sports tradition in Florida, is part of the state's $57.4 billion sports industry that accounts for 580,000 jobs statewide.