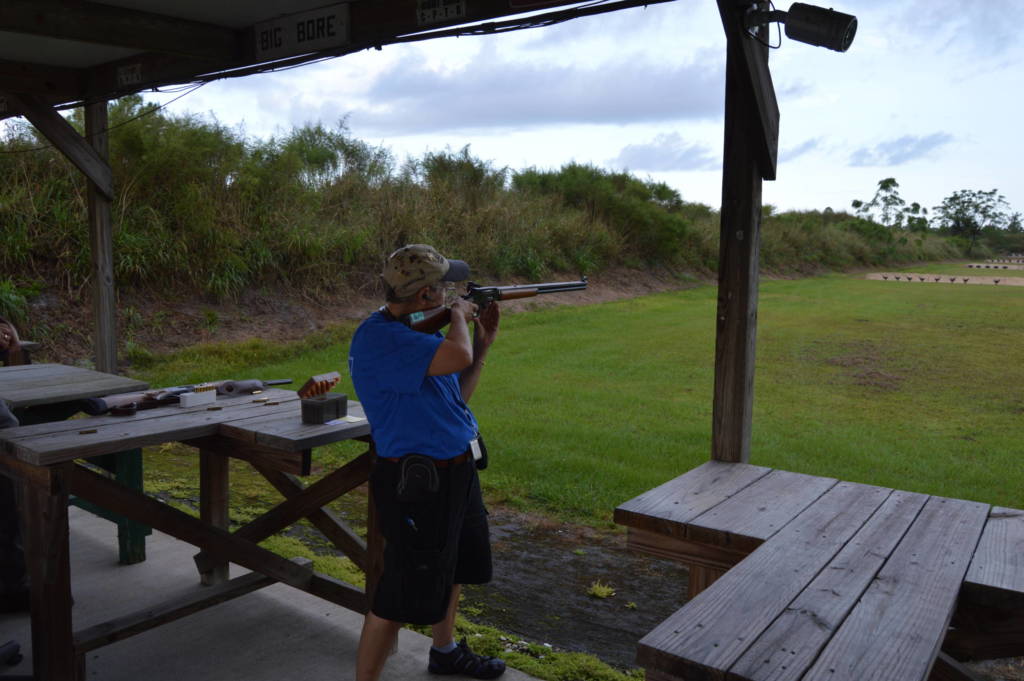 Sunshine State Games Sport Shooting Features Four Upcoming Events Beginning This Weekend
Sport Shooting closes out the 2021 Sunshine State Games calendar year with four events in October and November.
The first of the four shooting events is this weekend, the Bigbore/Smallbore Cowboy Rifle Silhouette, to be held Saturday, October 9, at the Seminole County Gun and Archery Club, in Geneva.
The registration capacity has been reached, according to Sport Director Bill Hyde, and entries are no longer being accepted.
The Bigbore/Smallbore competition consists of two rounds of 40 shots each. The targets are a variety of wildlife with shots taken from distances ranging from 40 meters to 200 meters.
The SSG Shooting events take a couple weeks off before resuming for three consecutive weekends with the following events
Saturday, October 30
USPSA (Practical Shooting), Volusia Hunt and Gun Club (Pre-registration deadline, October 20)
USPSA combines speed and accuracy while shooting at both paper and steel targets, under the supervision of a certified range officer to ensure safety standards. The competition is 10 rounds of fire, approximately 150-200 rounds and registration will be capped at 112 shooters
Sunday, November 7
Precision Pistol, Wyoming Antelope Club, Clearwater (Pre-registration deadline, October 22)
The Precision Pistol competition features four rounds of a combined slow fire and rapid fire rounds. The rapid fire rounds can be as fast as 10 seconds and the slow fire rounds last as long as 10 minutes.
Saturday, November 13
IDPA, Volusia County Gun and Hunt Club, New Smyrna Beach (Registration Deadline, November 10)
IDPA is the use of practical equipment including full charge service ammunition to solve simulated real world self-defense scenarios using practical handguns and holsters that are suitable for self-defense use. The main goal is to test the skill and ability of an individual.
Visit www.sunshinestategames.com/sport-shooting for competition and registration information follow the Sunshine State Games on Facebook and Instagram.
During the 2021 calendar year, over 3,400 of Florida's Finest Amateur Athletes have competed in 15 sports.
The Sunshine State Games, Florida's only Olympic-style Sports Festival, is presented annually by the Florida Sports Foundation, the official sports promotion and development organization of the State of Florida. The Sunshine State Games is part of the state's $57.4 billion sports industry that accounts for 580,000 jobs statewide.